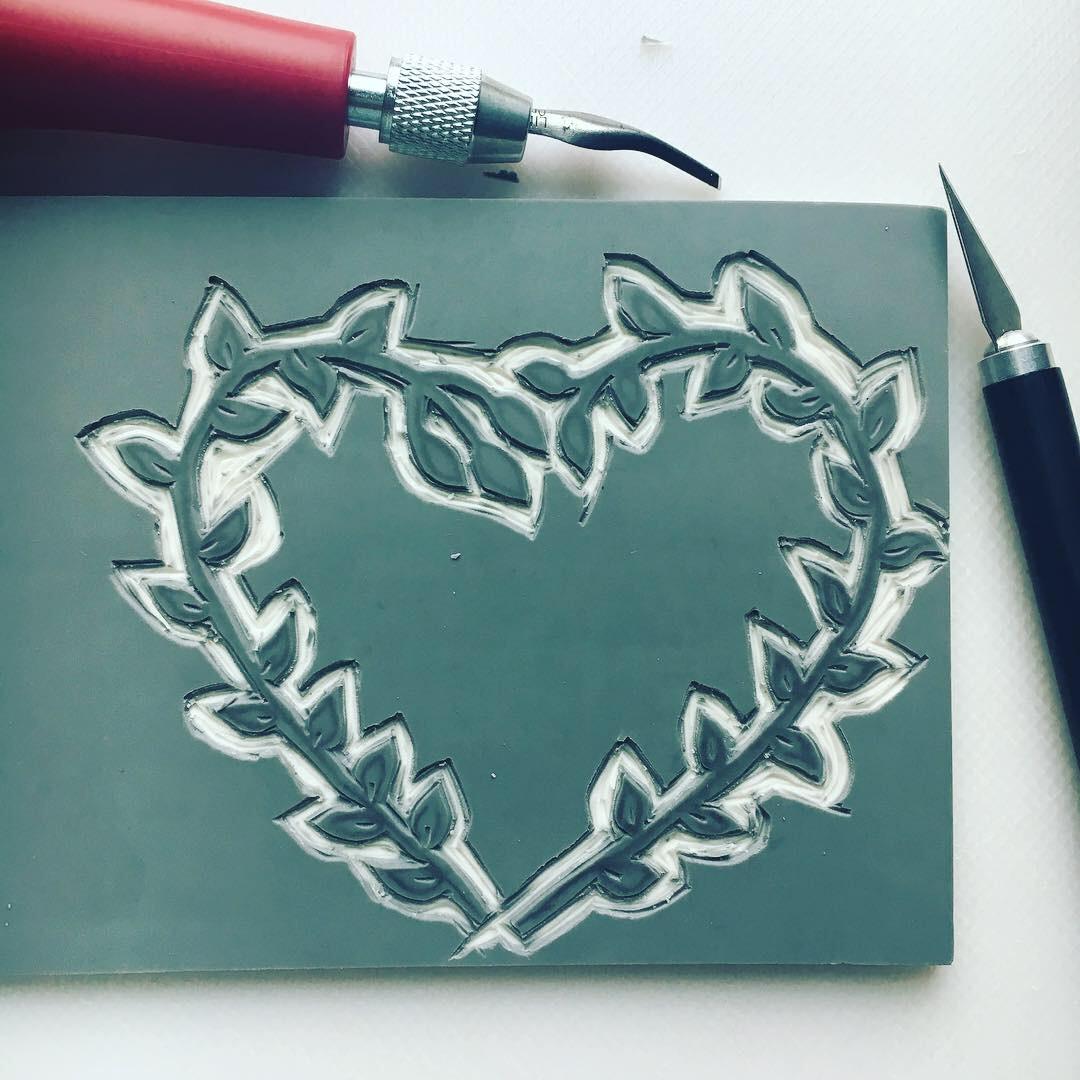 Hello friends! Welcome back to my world of inspiration, my stamped world.
Why stamped? Because I find great joy in making hand printed art as my way of expression. It happens that those prints are made with hand carved stamps!
Not long ago, I found myself trying out a new technique that was as satisfying as challenging and addictive as anything I had tried before.
I've been quite crafty and curious about art my whole life, but somehow I was called to try this material and these tools and could not let go...
Hand printed tote bag ready for the beach! I made it with my butterfly stamp
Hello there!
Thought about you all summer, but honestly my sunny days have been too crazy to sit down and write. Luckily, the reasons for my crazy busy summer were all good news! I had family visiting us from Argentina, friends...